Collagen Anti-Aging Collection
COLLAGEN COLLECTION BUNDLE SET
The Anti-Aging Collection offers the definitive solution in the fight against lines and wrinkles. Reduces the appearance of all types of fine lines and wrinkle.
Collagen gives skin its strength and structure. In youth, the body consistently produces collagen, but collagen synthesis begins to decline with age. A stable form of vitamin C can prevent accelerated skin aging caused by the presence of free radicals. Its regenerative functions stimulate the production of collagen (which slows down with aging), for a significant improvement in skin structure and elasticity.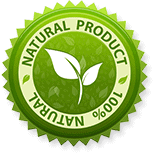 ALL-NATURAL
Formula
REMOVES SKIN TAGS
Safely & Painlessly
WORKS ON
All Skin Types
FAST ACTING
Liquid Solution
GEORGETTE'S POWER TRIO SKINCARE REVOLUTION
Formulated without: Parabens, silicones, mineral oil, GM ingredients, petrolatum, sodium sulfate (SLS) and phthalates. Gluten Free.

Made in the USA.